Congress
The third edition of the Annual International Congress of International Doctoral Students (CAIED) will take place on February 2-3, 2023. With the objective to reach to the maxium number of people , the CAIED will once again be held in online format through the Google Meet Teleconference platform. Both registration and participation are completely free.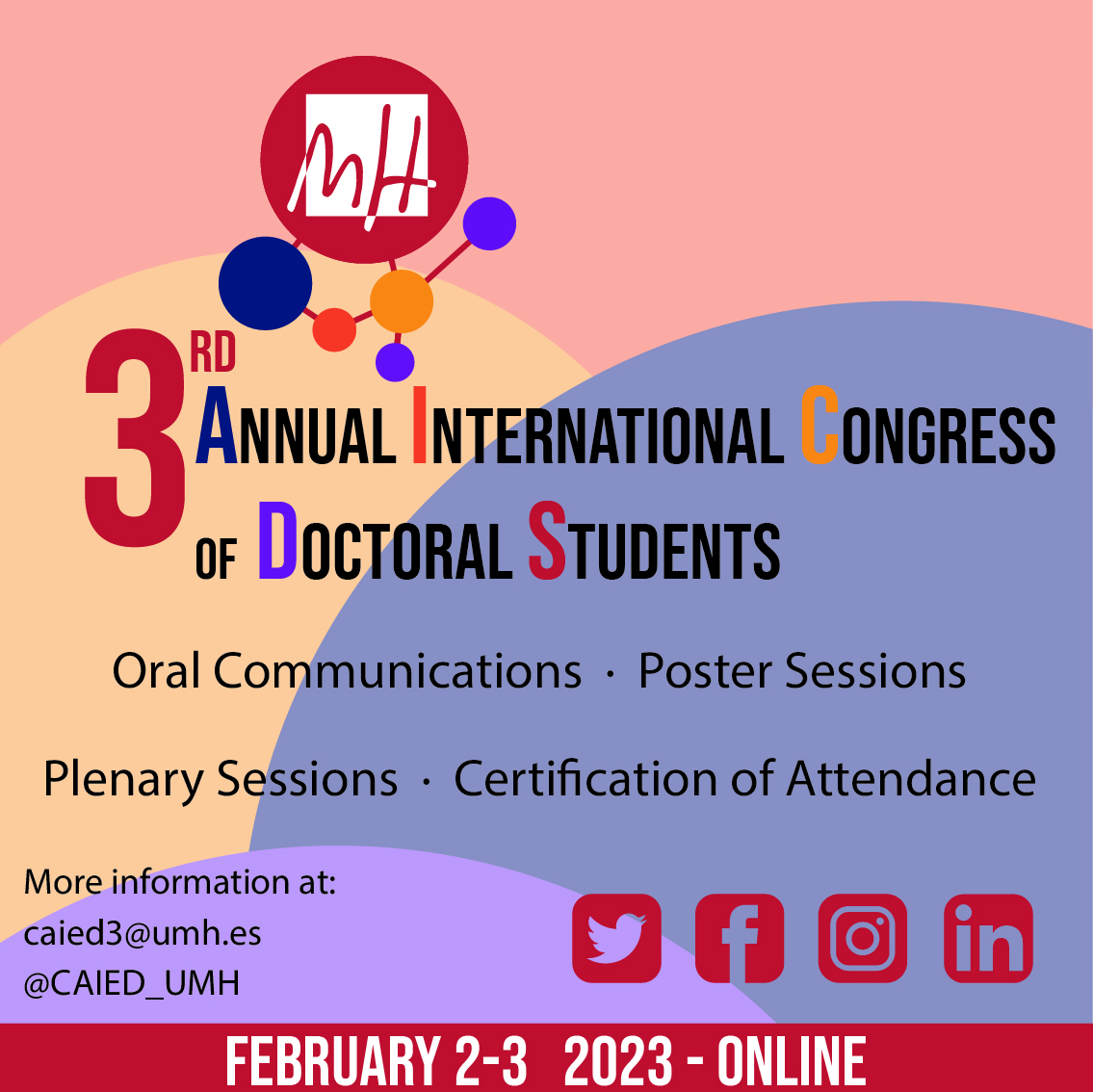 The goal of this event is to serve as a platform and meeting point for doctoral students regardless of their scientific interest or field of knowledge. The design of this meeting has been made to have an interdisciplinary perspective and thus facilitate collaboration between doctoral students.
To this end, it is intended that the III CAIED will offer workshops in thematic areas that are of interest to any doctoral student and that address cross-cutting issues. Proposals will be announced soon.